FIRE PROTECTION INTEGRATED INTO THE EQUIPMENT FOR PROFESSIONAL MEDIA TECHNOLOGY
Whether in shopping centres, airports or other public spaces, technology such as LCD, OLED displays or LED products is increasingly being used. To reduce the safety risks caused by short circuits, overloads or high temperatures, the world's smallest fire extinguisher extinguishes fires directly at the point of origin.
PREVENTING FIRES BEFORE THEY START
What is media FIRE PROTECT?
media FIRE PROTECT is device-integrated fire protection for media technology. The aim is to extinguish a fire at its source, immediately after it has started, with a non-hazardous agent, interupting the power supply and preventing it from spreading. The damage in the event of an equipment fire is minimised because the equipment in the immediate vicinity remains undamaged, reducing consequential costs and downtime.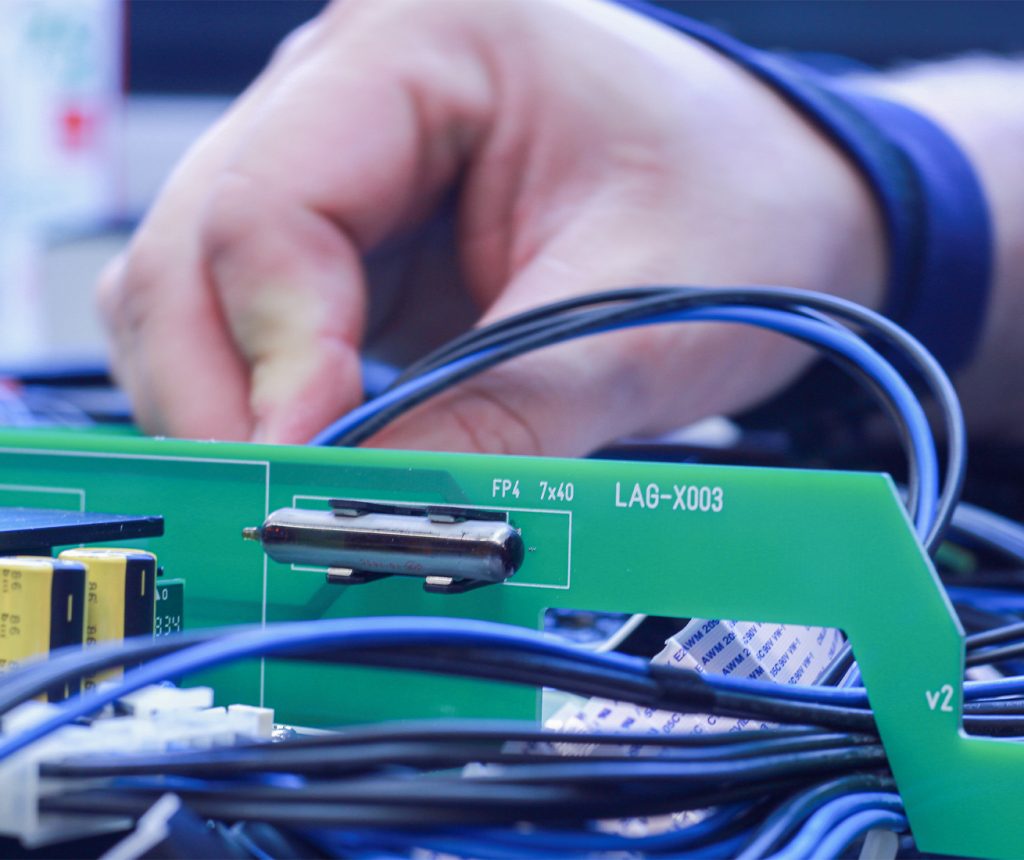 MORE SAFETY IN PUBLIC SPACES
Why do I need device-integrated fire protection ?
Device-integrated fire protection is one of the most common terms when it comes to installations in public spaces. If you quote a figure please reference it to the source. Since the 1996 Düsseldorf Airport fire, the view of fire protection has changed considerably. Since then, new regulations have made it more difficult to use electronic equipment in public places. In order to meet these requirements, LANG AG has played a major role in the development of fire safety technology. The result is "media FIRE PROTECT".
How does media FIRE PROTECT work?
A suitable self-extinguishing device, also called AMFE or E-Bulb, is built into the unit. In the event of a fire, an automatic disconnection from the mains ensures that the power supply to the unit is interrupted and that there is no renewed electrically induced ignition. If the set temperature threshold is exceeded, the glass ampoule of the AMFE or E-Bulb breaks and releases the extinguishing agent, which extinguishes the fire within a few seconds.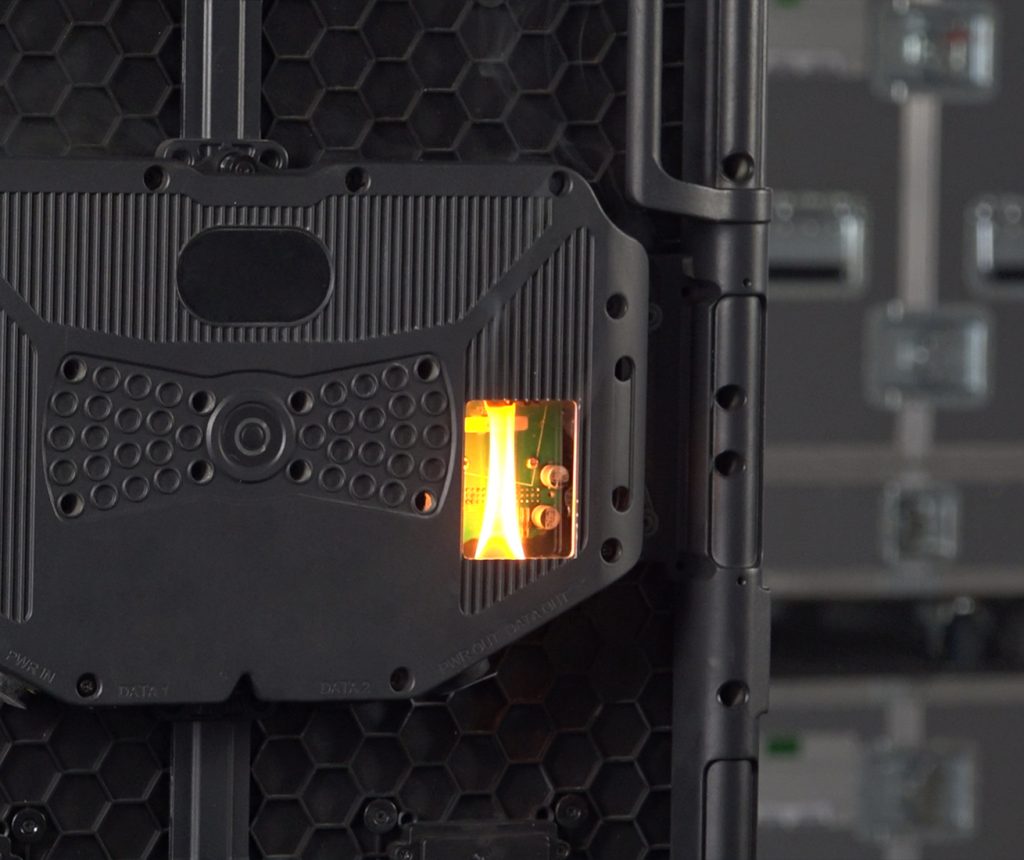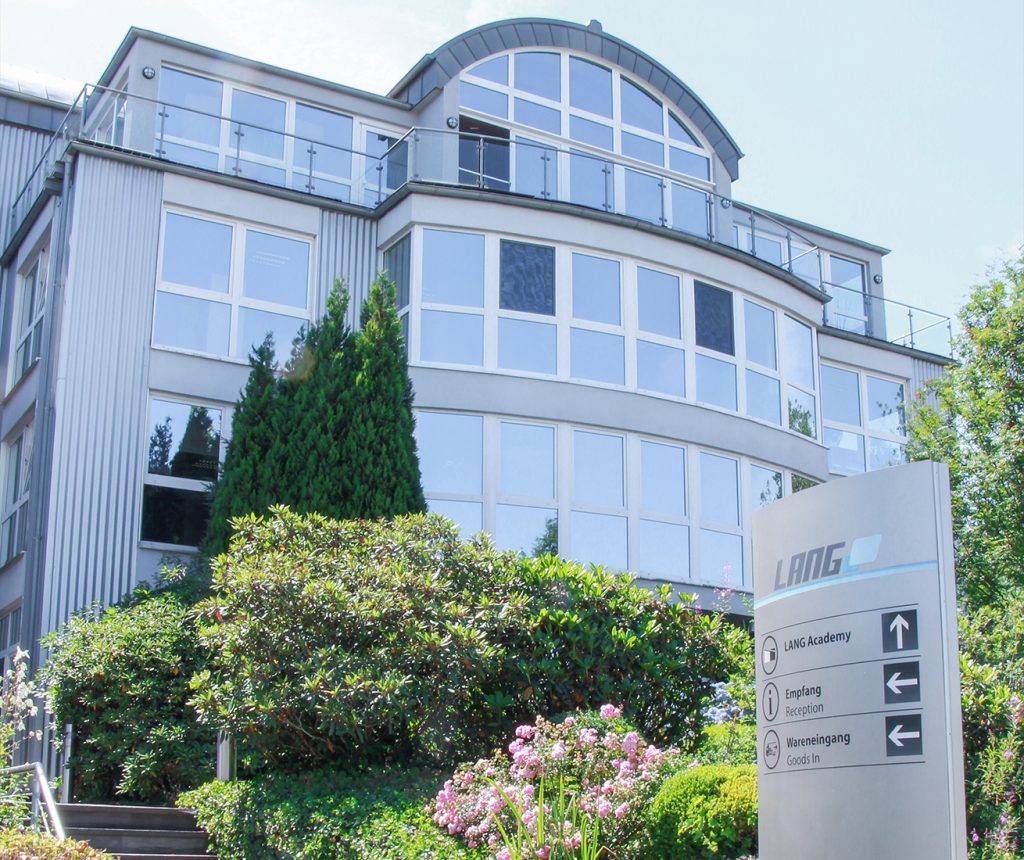 A SECURE PARTNER FOR SECURE MEDIA TECHNOLOGY
LANG AG, as a certified partner of the JOB Group, develops custom fire protection solutions for AV equipment; such as LED cabinets and flat panel displays for use in public areas with high fire protection requirements. Their use or image display is not impaired in any way, nor are high purchase and maintenance costs incurred, and no damage is caused by the use of conventional extinguishing agents.
Do you have any questions? Just write to us.